Giant Soccer dart and Velcro football two sided game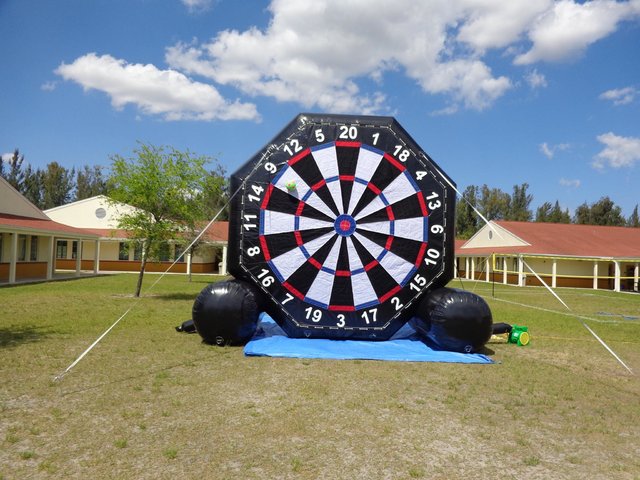 $250.00
Prices are subject to change depending on Date and Demand
Description
Giant soccer dart rentals
Our giant two sided soccer dart game
1st side is giant soccer darts comes with 6 balls
2nd side is vecro football game comes with six footballs
This game has put a new spin on darts.

Foot darts takes both soccer and darts and makes one fun game.
OUR SERVICE INCLUDES
6 HOURS OF PARTY , 6 BALLS AND DART BOARD INBFLATABLE
ADDITION HOURS MAY BE PURCHASED
SET-AND TEAR DOWN OF THE UNIT
REQUIRED SPACE FOR SETUP 9 FEET LONG 20 FEET WIDE AND 16 FEET TALL
PLEASE LET US KNOW IF YOU WILL BE SETING UP THIS UNIT ON A HARD SURFACE
SAND BAGS AND A TARP WILL BE NEEDED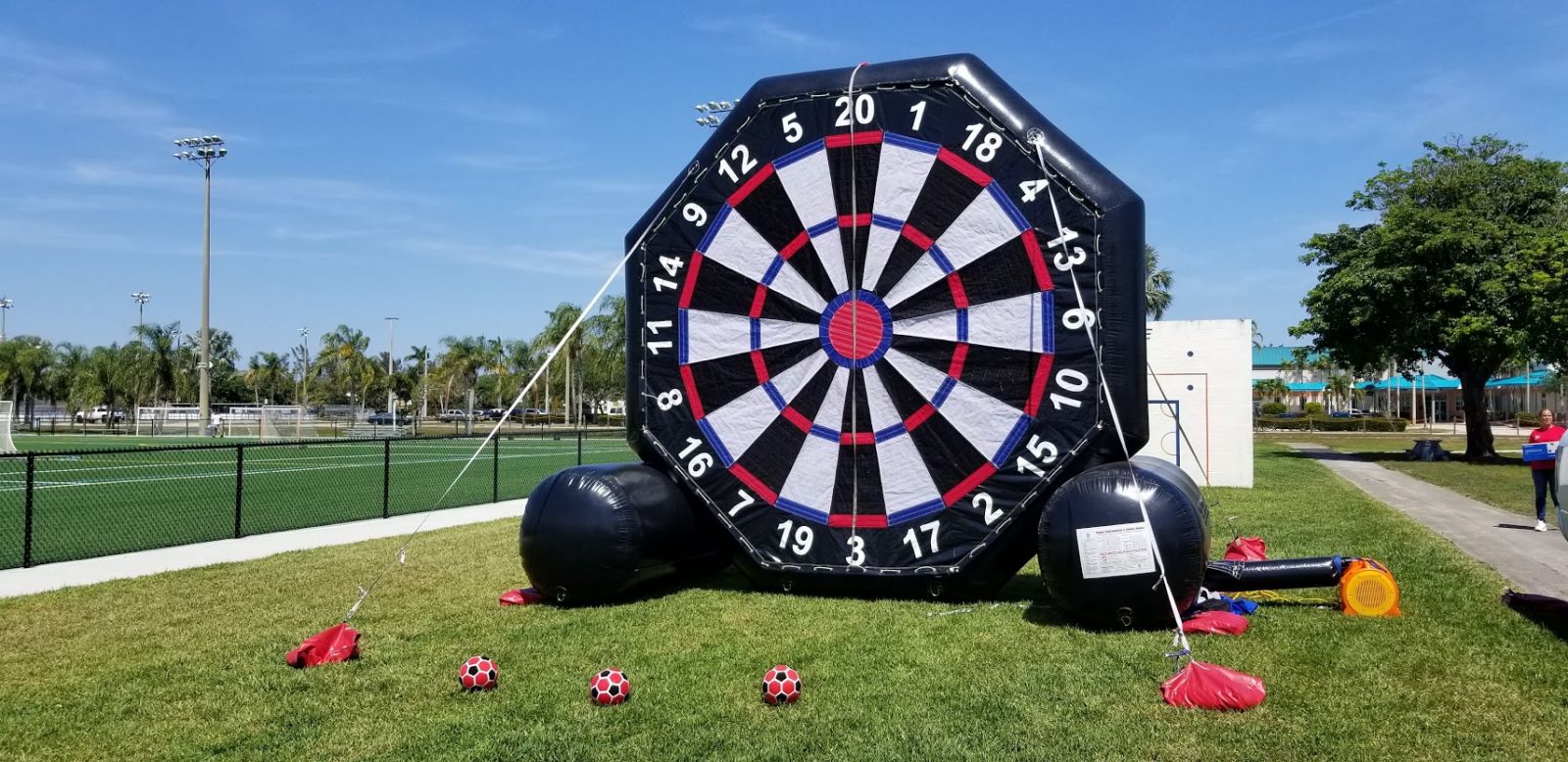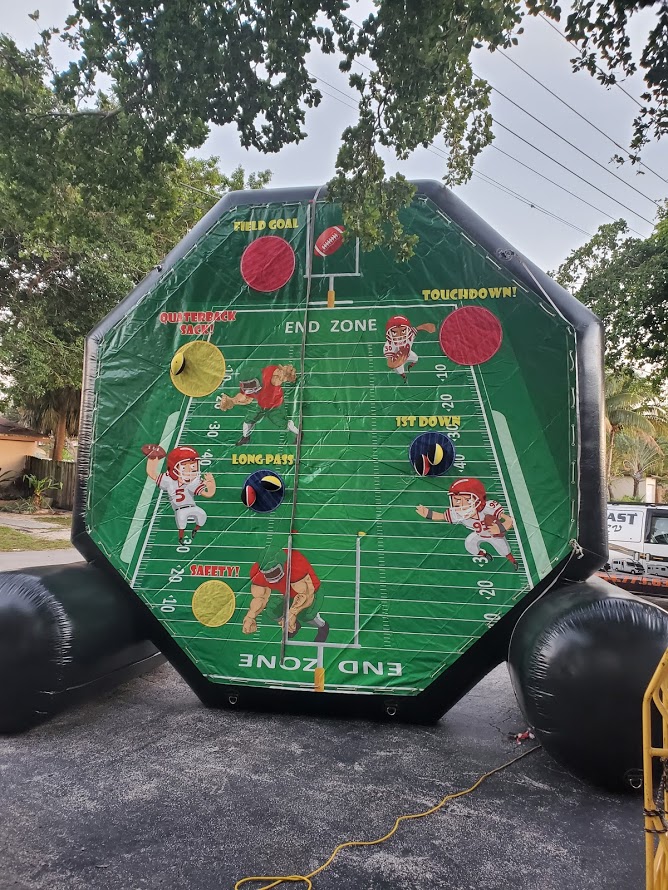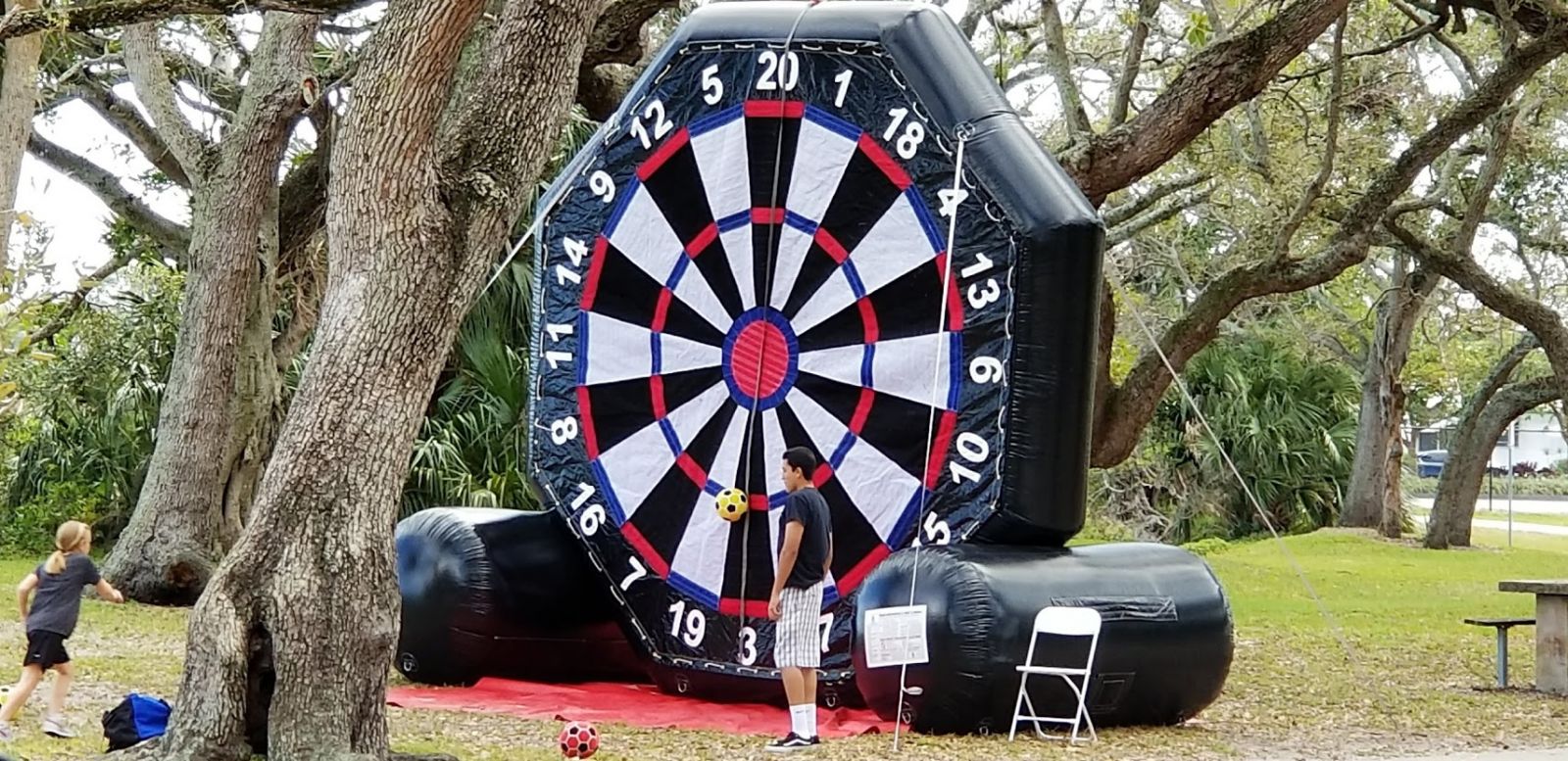 Fort lauderdales best giant soccer dart rental.