Bounce House Rentals in
Broward County Parks
Bounce House Broward is approved vendor to work in Fort Lauderdale Parks and Broward County Parks
We are fortunate in Broward County to have a great parks system. Bounce House Broward is an approved vendor for Fort Lauderdale and Broward County Parks. This is a great avenue for those who do not have a large yard or a yard at all to host a party or event. Great for families to celebrate birthdays, graduations, anniversaries, reunions, or any reason to celebrate life!

Great for corporate events like staff appreciation and holiday parties as well as customer appreciation days. Great for community events like fundraisers and public outreach. There are so many reasons to have a party or event at one of the great Fort Lauderdale and Broward County Parks. Click on the links below to find out more information about one of the great parks. Each park is unique and offers a great setting. Parks Pavillion Rentals are done directly with each City Parks Division. See you at the park!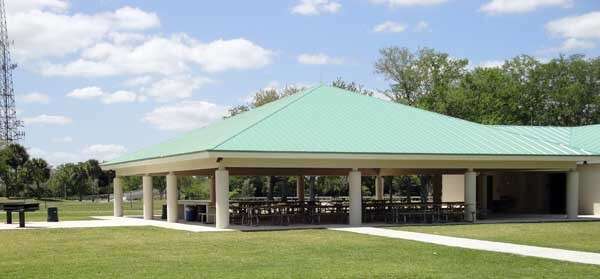 "One of the system's most diverse sites offers a sprawling water park with four 50-foot-tall waterslides and a lazy river, a large campground, AllGolf – a family golfing center, a tennis complex, and one of our largest special event areas, with a capacity of up to 22,500." - CB Smith Park Pavillion Rental -
Broward.org/Parks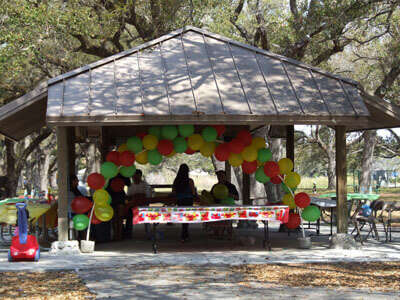 "Just minutes from busy I-95, this park named from a Seminole term for "meeting or gathering place" attracts walkers, picnickers, and athletes. It's also home to a campground and Castaway Island, with two water playgrounds and a swim lagoon." - TY Park Pavillion Rental
Broward.org/parks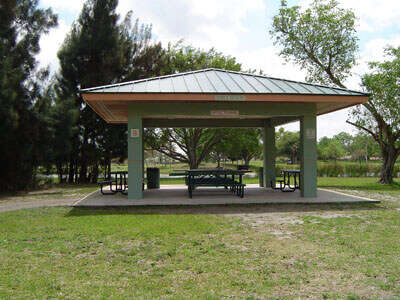 "Popular with walkers, runners, and picnickers, this park also feature the ecologically diverse Anne Kolb Memorial Trail and a grove of rare tropical fruit trees." - Plantation Heritage Park Pavillion Rental -
Broward.org/Parks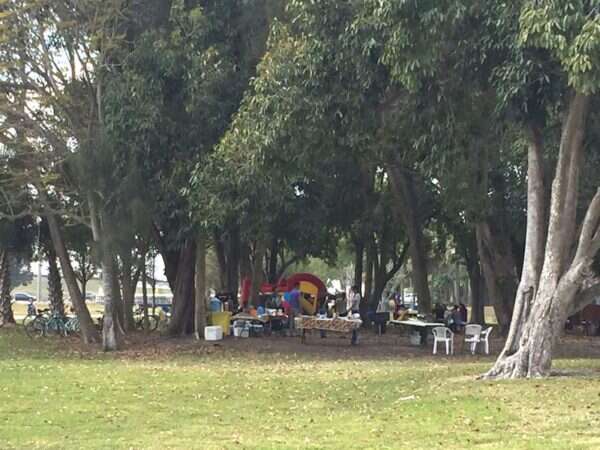 "From playgrounds to picnics, to biking and nature walks, Broward County's Markham Park is the ultimate "close to home" destination for a great day. Bring the family, the dog, the bikes and some burgers. With 669 acres to play on, you can find the perfect spot to set up and have a great day with your family." - Markham Park Pavillion Rental -
Markhampark.com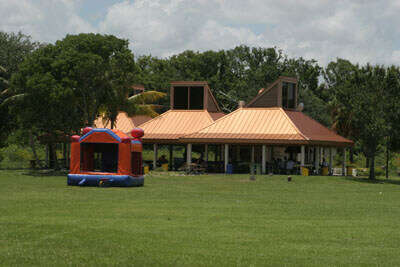 "Tradewinds park, one of our largest, is located at Sample Road and Florida's Turnpike (exit 69), and has horseback riding, an educational farm, model steam train rides, shelters, fishing, athletic fields, Equine-Assisted Therapies of South Florida, and world-famous Butterfly World." - Tradewinds Park Pavillion Rental -
Broward.org/parks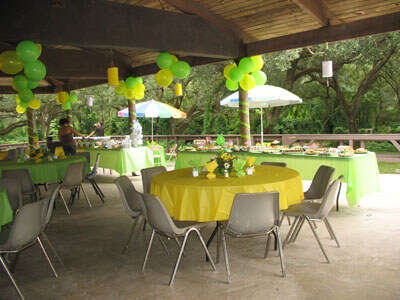 "A boardwalk through 23 acres of restored freshwater marsh, nature trails, and an equestrian center are amenities at this park, which sits on property once slated for development as a golf community." - Tree Tops Park Pavillion Rental -
Broward.org/Parks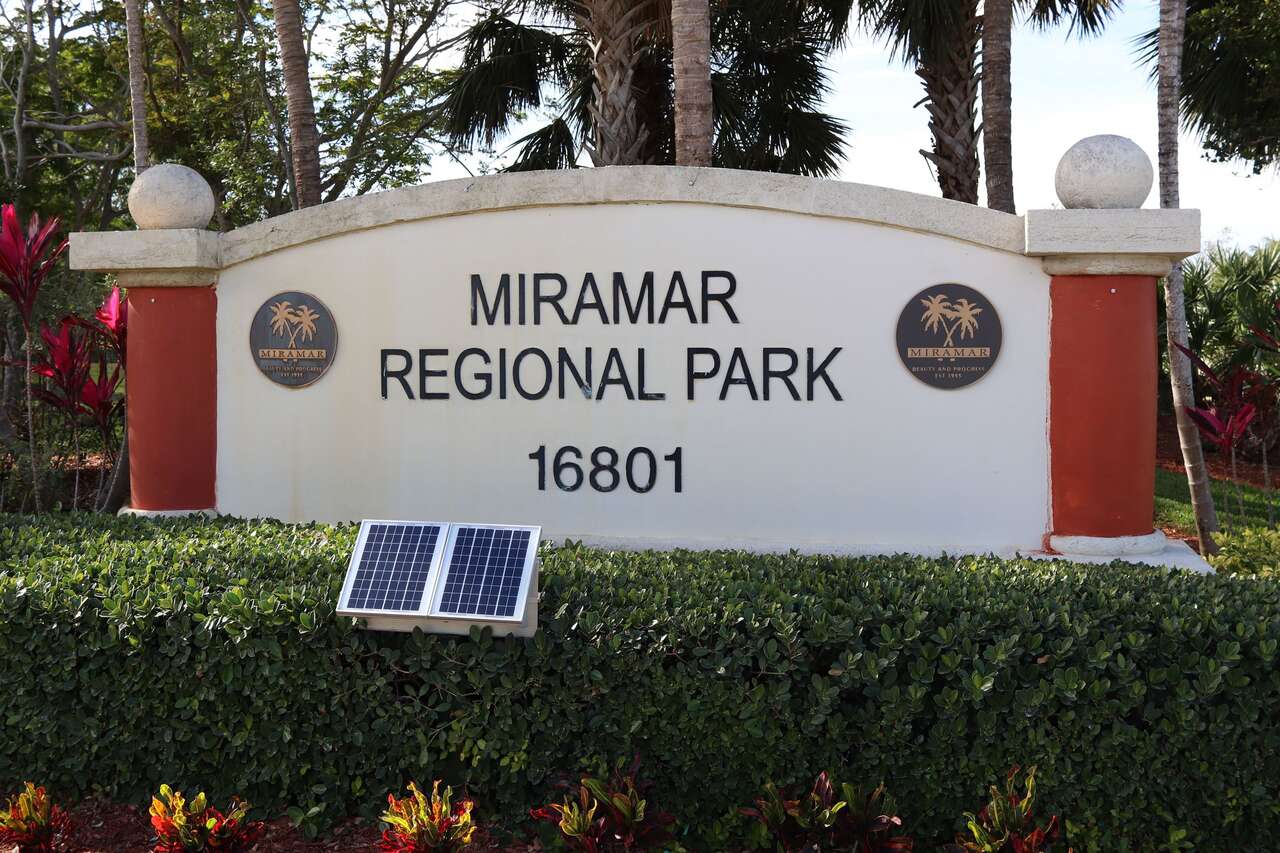 "
Miramar Regional Park has 5 Pavilions available for rent. Our Pavilions are great for a variety of family/community activities and events from birthday parties to other social gatherings. Please review the chart below to see what fits your needs! For more information on booking and availability, please call 954-883-6950. All reservations and payments must be made in person at the Regional Park office." - Miramar Regional Park Pavillion Rental -
Miramarparks.org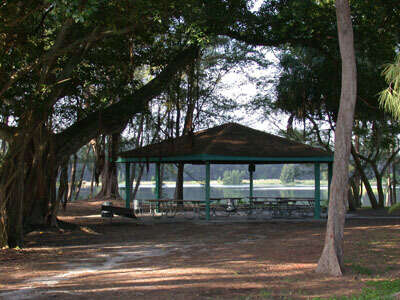 "Amenities at this large park range from the unique Rent-a-Tent/Tepee Campground to Ski Rixen USA cable water-skiing to seven miles of mountain bike trails, along with Splash Adventure water park and Woofing Waters Dog Park & Marina, both of which are open seasonally." - Quiet Waters Park Pavillion Rental -
Broward.org/Parks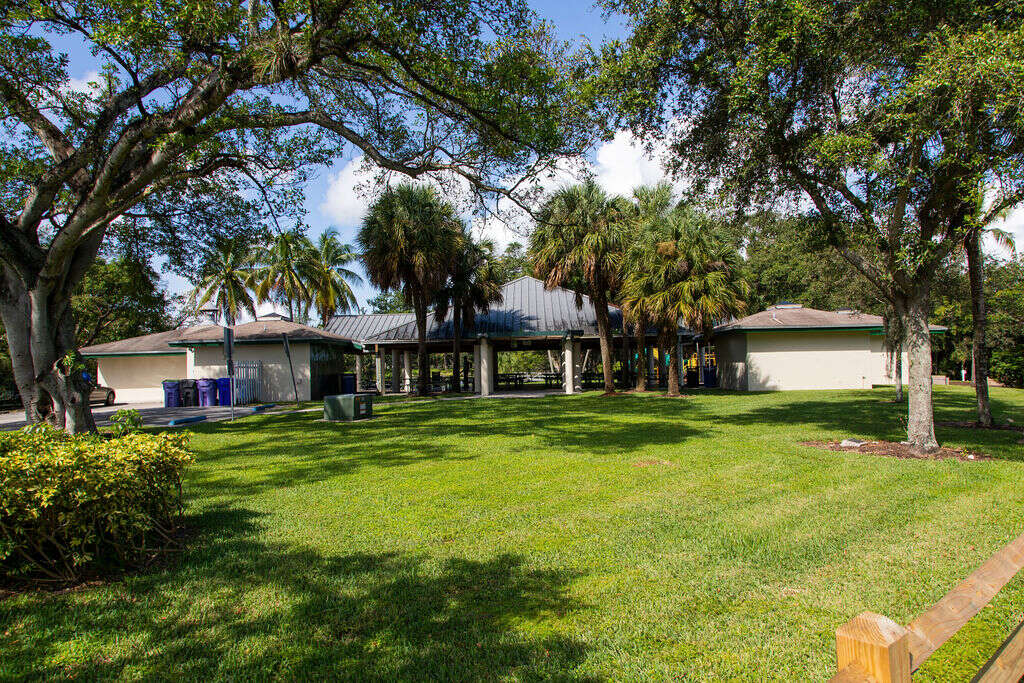 "This is a great park for the nature lover. It's got lakes with boardwalks at water level, it's got open fields, it's got picnic shelters, it's got a little beach, and it's got nature. It's a great place to relax, read a book, walk, to play, and have a good time. You can go as a family, as a couple or just by yourself." - Snyder Park Pavillion Rental -
Fort Lauderdale Parks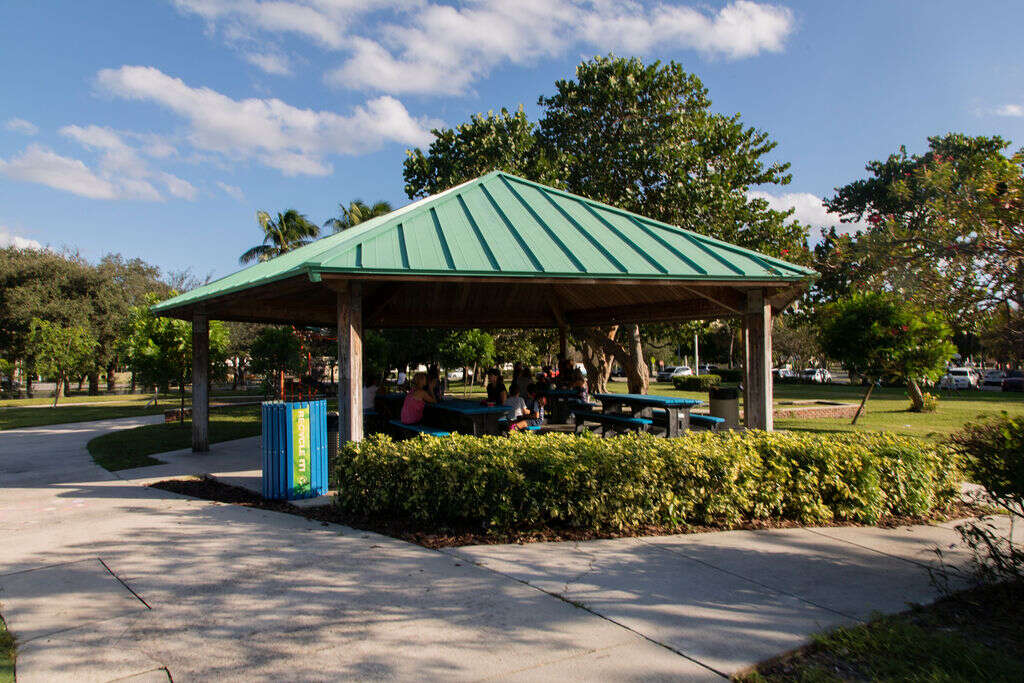 "George English Park is located on the Middle Rover. Park amenities include a boat ramp, exercise path, tennis center, recreation center, basket ball courts, playground, picnic pavilions, tables, and grills. Lining the waterway of the park are mangroves which are very important to the health of the river. The mangroves act to filter the water and serve as a nursery for marine life." - George English Park Pavillion Rental -
Fort Lauderdale Parks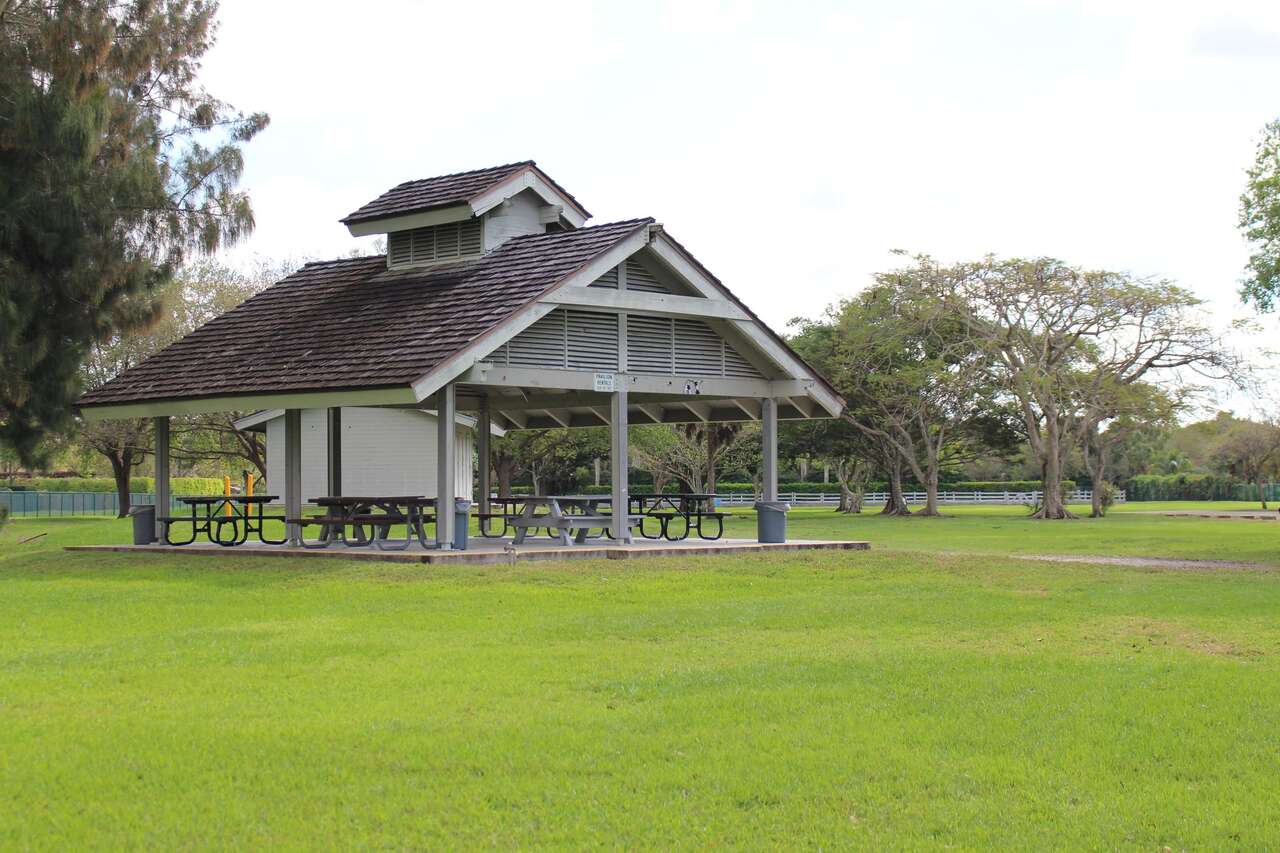 "This facility is a neighborhood park with a total of 10 acres and includes one shelter available for rental (capacity of 60) with 6 long tables, 2 are 6 feet long and 4 are 8 feet long. picnic area, grills, restrooms, electrical outlets, tot lot and play area equipment, a horseshoe throwing area. " - Oakhil Equestrian Pavillion Rental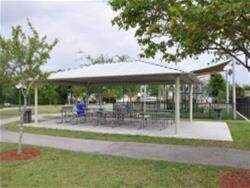 "This neighborhood park includes a picnic shelter with metal roof and playground structures with shade coverings on artificial turf. Benches and tables enhance the setting as well as a walking path, water feature and asphalt for hopscotch. The water feature with a palm tree in the center has a surprise button which creates the effect of a summer shower for those who test the waters." - Veterans Park Pavillion Rental
We Proudly offer clean, on-time delivery to the following areas and parks:
Fort Lauderdale
Hollywood
Davie
Plantation
Pembroke Pines
Miramar
Southwest Ranches
Parkland
Coral Springs
Weston
Pompano Beach
Cooper City
Dania Beach
Sunrise
Margate
Oakland Park
Hallandale
Tamarac
Deerfield Beach
Is your event outside of our listed area? Contact Us below as we frequently deliver to events farther out and sometimes special accommodations can be made.
NOTE: Extra fees may vary depending on how far you are outside our service area.