Broward Park Attendant (4 hours event)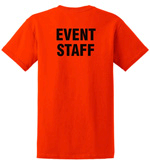 $125.00
Prices are subject to change depending on Date and Demand
Description
Broward County Parks require an attendant to stay with the Bounce House and the Generator at all times for safety reasons.
The attendant will make sure everything is running smoothly. It is not their duty to babysit the kids in any way.

For a 4 hours event, you need a 5 hours attendant, which is the minimum for any event at parks.
That "extra" hour, allows the attendant to be there half an hour before your event to cover the setup, and half an hour after your event ends, to cover the pickup.
If you have any questions, please reach the office at 954-907-5089